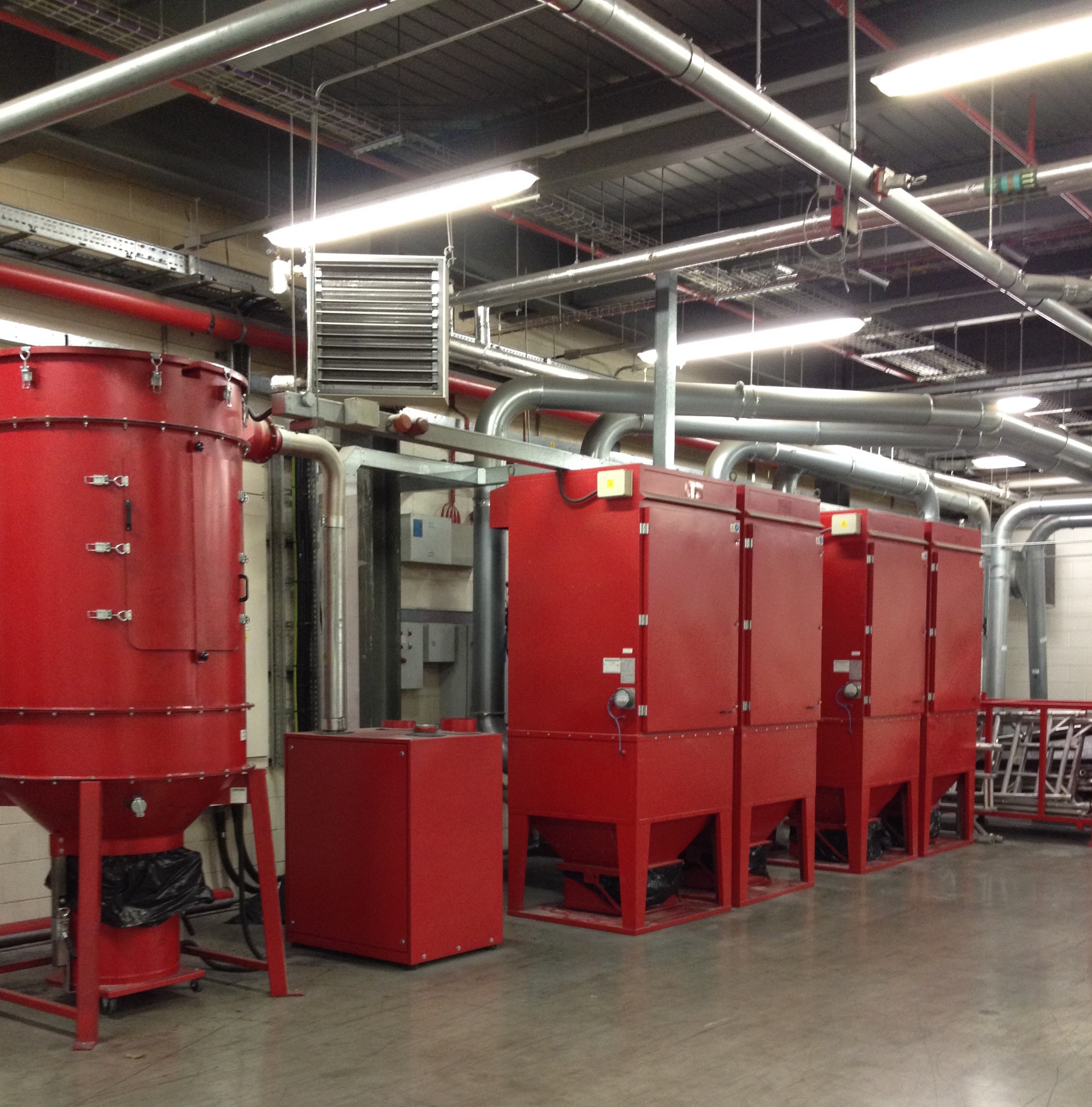 Based in West Yorkshire, and with over 40 years' experience in the dust and fume extraction industry, Ductec works across a range of sectors, ranging from wood waste and food production and processing, right through to pharmaceuticals.

In today's blog, we provide an insight into some of the key industries that Ductec works across, and some notable examples of dust extraction system applications.

Wood Waste
We provide dust extraction to a range of clients, such as timber mills, kitchen manufacturing, shopfitters, furniture makers and pet bedding suppliers, to mitigate the risk of inhaling wood waste as a result of cutting, sawing, sanding or grinding wood.

Food Production and Processing
Ductec is capable of implementing dust extraction systems within food production and processing facilities, utilsing a process of suction and filtering to reduce the spread of products such as flour, spices, sugar and flavourings.

Steel Manufacturing and Laser Cutting
One of the inherent risks of metal work is the release of metal and dust chips, as well as the release of coolant and oil mist.

Indeed, the inhalation of welding fumes has been shown to have multiple health implications, and must therefore be strictly controlled.

Ductec can design and install purpose-built ventilation systems to eliminate emissions at source, keeping your workers safe.

Leather Tanning
Buffering materials used during the processing of can result in harmful dust particles being released into the air.

Ductec's dust extraction systems will reduce the risk of any harmful impact on your operators, resulting in a safe working environment that complies with health and safety regulations.

Our trained and experienced engineers are capable of installing dust extraction systems that meet all applicable health and safety legislation, including Control of Substances Hazardous to Health 2002 (COSHH) and DSEAR/ ATEX regulations.

Ductec supplies and installs a range of associated dust and fume extraction products, including extraction units, quick fit ducting products, mobile filter units, fans, flexible fume arms and a comprehensive stock of mechanical spare parts.

Whichever sector you work in, contact us today to discuss your requirements.